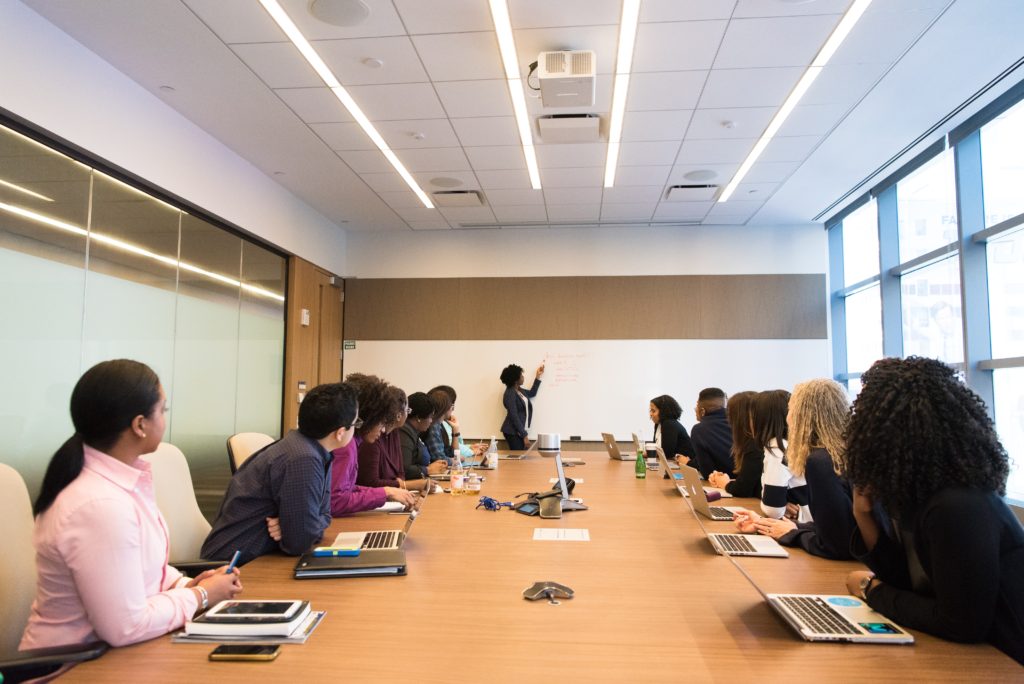 We are expert in all types of corporate trainings with world class trainers,
Training Topic 1– Tools to fill the Gap,
About the topic - The development of an organizational talent management plan requires the assessment of each employee based on a framework of accepted definitions and measures of competency performance and potential. These core competencies are expectations of behaviour/skills/values that are crucial to the success of each employee and therefore the success of the entire organization.
Our research at Infallible HR has determined that there are no more than 30 core institutional competencies and most of organizations use between 9 to 11 competencies in their talent assessment process only. In this specific program, we are going to share a set of representative core competencies, which are as follows:
| | | |
| --- | --- | --- |
| | | |
| | | Targets and achieves results, overcomes obstacles, accepts responsibility, establishes standards and responsibilities, creates a results-oriented environment, and follows through on actions. |
| | | Communicates well both verbally and in writing. Effectively conveys and shares information and ideas with others. Listens carefully and understands various viewpoints. Presents ideas clearly and concisely and understands relevant detail in presented information. |
| | | Generates novel ideas and develops or improves existing and new systems that challenge the status quo, takes risks, and encourages innovation. |
| | | Possesses the ability to define issues and focus on achieving workable solutions. Consistently does the right thing by performing with reliability. |
| | | Listens to Customer, builds customer's confidence, increases customer's satisfaction, ensures commitments are met, sets appropriate customer expectations, and responds to customer needs. |
| | | Effectively and productively engages with others and establishes trust, credibility, and confidence with others. |
| | | Motivates, empowers, inspires, collaborates with, and encourages others. Develops a culture where employees feel ownership in what they do and continually improve the business. Builds consensus when appropriate. Focuses team members on common goals. |
| | | Knows when and how to attract, develop, reward, and utilize teams to optimize results. Acts to build trust, inspire enthusiasm, encourage others, and help resolve conflicts and develop consensus in creating high-performance teams. |
| | Technical/Functional Expertise | Demonstrates strong technical/functional proficiencies and knowledge in areas of expertise. Shows knowledge of company business and proficiency in the strategic and financial processes, including P&L planning processes and their implications for the company. |
Objective of the Program: An organization has more than 500 brains working simultaneously for it and thus it becomes mandatory for an organization to thrive and achieve goals, but this actually won't happen and the reason is somewhere the lack of rational deliberations and eclectic approach by the employees. Keeping this in view, we want to enhance the core competencies of the employees whom believe are the asset of every organization and thus bring in change we all are asking for.
Learning outcome of the program – it has been clearly described in competency description above, that when a person come for a PDP (personal development program) like this he/she surely learn new techniques to realize the power of his/her untapped potential and burgeon steadily to the path of growth and how to support the organization he/she is working for.
Benefits of the program to the organization – Instant improvement in the working capacity of employees; Boost productivity, effectivity and growth; Comprehensive mapping of business and personal values.
In our programs, we share encouraging ideas along with formulas to implement those ideas in the real sense of the world.
We develop research based non-plagiarized content to provide a dopamine effect on the participants.
We also provide e-counseling to the participants who wish to share their views and queries with us on our email id – [email protected], and we will revert within 24 hours.
Choose one day (customized) program out of the given sets:
Customized Program /1 Day for 6 hours

Duration of each day program

Action Orientation; Communication; Innovation

Critical Judgement; Customer Orientation; Interpersonal Skill

Leadership; Teamwork; Technical Expertise

4 hours+ discussions+
2 minute presentation by the participants
Quotation of the program:
Investment/Program/Participant for three days is – Rs. 250/- (per day) to Rs.500/per day + GST( prices depends on level of training) -per participant.
The same program can be doctored as per your convenience. Please check the box customised above.
Kindly give us an opportunity to conduct this program in your esteemed institution.
For more details, Contact Us